Stu Iselin
I have spent 42 years in and around the lakes of Southeastern Wisconsin. I have logged more time in the water and on the shorelines than most fish. Working and living in Powers Lake has given me a respect not only for the life associated with lake living but also the people who truly enjoy what it has to offer.
Since 1987 I have owned and operated my own pier business, Stu's Pier Service, in the Southeastern Wisconsin area servicing more than 8 lakes and numerous homes. This has provided me with a unique perspective on the individual lake features and lifestyles in the area.
I started RE in Chicago in 2005, and then got my WI license in 2009. I am a member of the Lakes Area Association of Realtors (LARA) as well as the National Association of Realtors. In 2008 I was a Top Producer in the Chicago Association of Realtors. I have worked extensively with the Leukemia and Lymphoma Society and participated in 3 Team in Training events while raising money to help find a cure.
The lakes are a major part of my life and growing up with them was irreplaceable. I always joke with my friends from the city who grew up going to camp for a couple weeks every summer that I got to experience camp every day of the year. It really gives you a different appreciation for Wisconsin and just how fantastic it can be.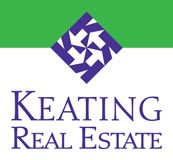 Contact Stu